Join Now!
Online Membership Portal
Full-featured, secure, and guaranteed to keep you connected to your center!
LifeStart offers a unified online membership portal, powered by MindBody Online. Book reservations for any of our classes, sign up for personal or group training, or pick up one of our customized wellness packages. It's all available directly from your laptop or mobile device!
Join XS Today!
Login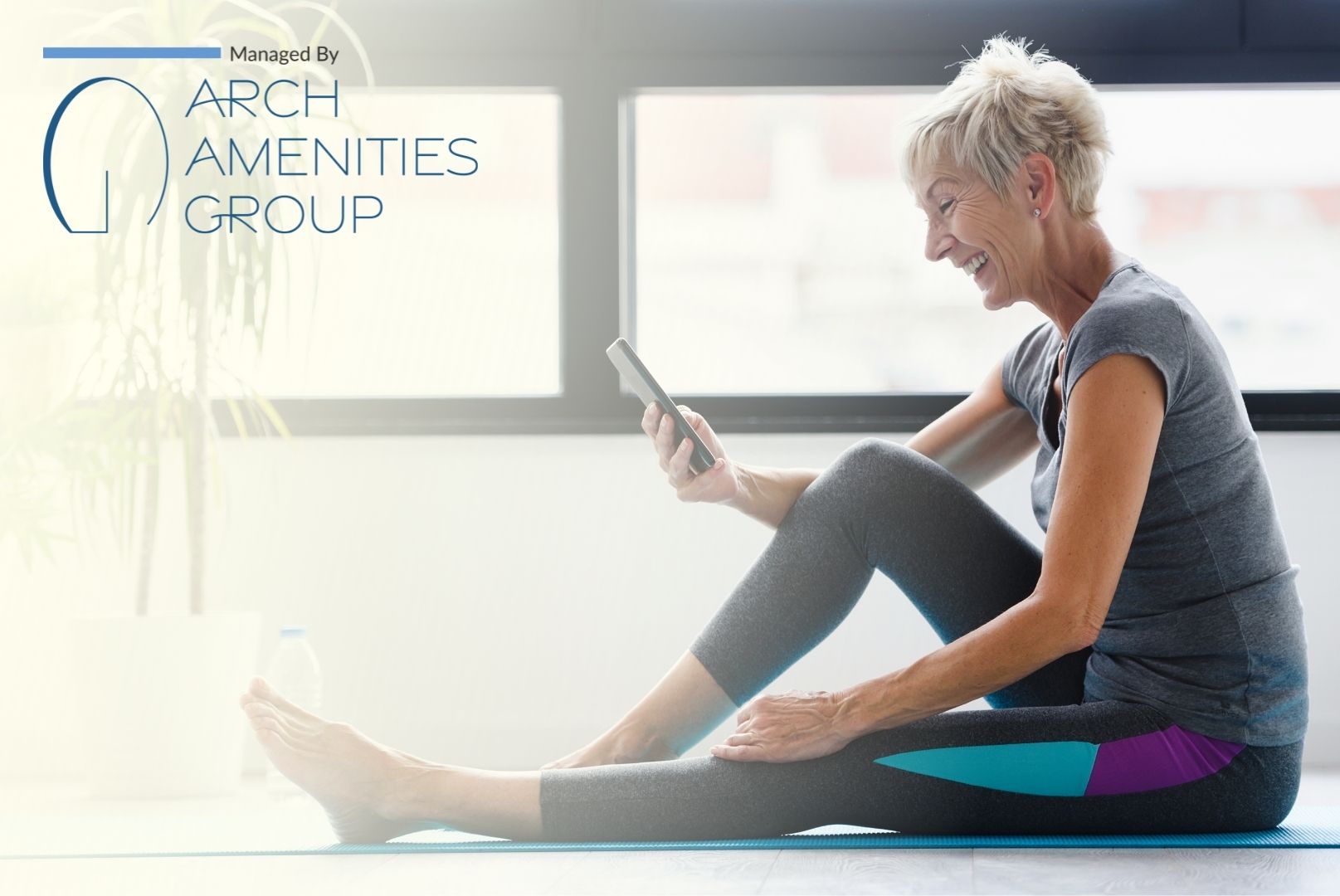 Programs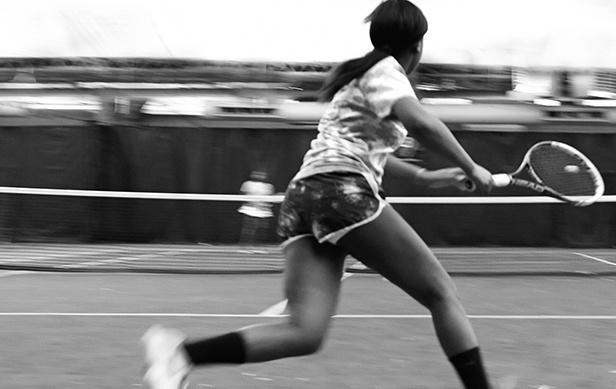 XS Tennis provides private and group tennis instruction for ages 3 through adult. Classes run September through May, with private instruction year-round. All classes and lessons are taught by certified tennis professionals, many of whom played in college or have been on the professional tennis circuit.
10 & Under
For ages 10 and under, we adopt a modified program for age, size and ability. Using smaller court dimensions and smaller nets, we are better able to develop the early skills necessary to play the game at the highest level.
Junior Beginner/Advanced Beginner
Using full courts and full nets, we help our athletes develop the fundamentals to begin to play at a competitive level. At the Beginner/Advanced Beginner level, we will also introduce competitive games to teach strategy and scoring.
High Performance Academy: Tournament Level 2 (XS 2)
The XS 2 group is geared toward tournament players age 9-12 committed to an intensive training schedule designed to maximize potential both on and off the court. Through a multi-day per week regimen of technical, tactical, mental, and physical training, the Academy systematically addresses every aspect of a player's game.
High Performance Academy: Tournament Level 1 (XS 1)
The XS 1 group is geared toward tournament players age 13-18 committed to an intensive training schedule designed to maximize potential both on and off the court. Through a multi-day per week regimen of technical, tactical, mental, and physical training, the Academy systematically addresses every aspect of a player's game.
Adult
We offer classes for all levels of adult play. From experienced players to those new to the game, our programs are both competitive and fun, and designed to help adult players develop their game.
Adult Leagues
XS has 3.5-4.5 men's and women's leagues that compete in the USTA, Jack Barry, and Illiana tennis leagues.
Private Lessons
Tailored to individual needs, private lessons are available to XS tennis players of any age and ability level. XS coaches work with individual players to develop and/or hone technical, strategic and tactical skills for recreational or competitive play.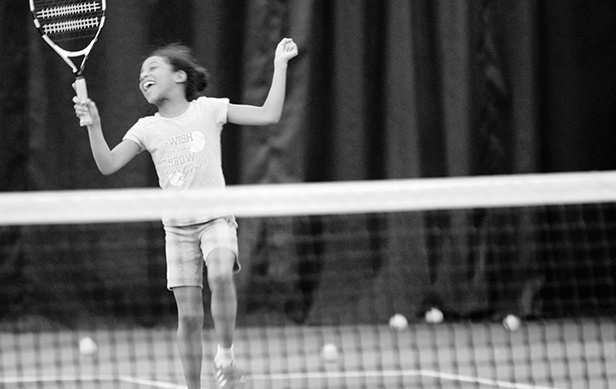 The XS Summer Camps for local youth and high performance tennis players run every day from 9am to 4pm from June through August with before and after care available. XS Summer Camps are held outdoors at the Lake Meadows Tennis Center and indoors at XS Tennis.
STEM & Sports Camps
In the XS STEM & Sports Camps, there will be a 1:6 counselor: student ratio, with camp counselors provided by After School Matters. Campers will enjoy a variety of sports, from tennis and soccer to basketball, baseball and volleyball, with full-time XS tennis professionals running the tennis portion of the camp. The XS summer reading program and STEM instruction will be supported by Project SYNCERE, CPS teachers, and graduate students from the University of Chicago. Other activities will include creative arts and field trips to the beach and local museums.
High Performance Tennis Camps
The XS High Performance Camps are designed for tournament players ages 8-18 seeking a rigorous, competitive environment through which to improve their game. Led by top college players and XS tennis professionals, the camp includes fitness, tactical drilling, strategy, mental fitness, and daily matchplay.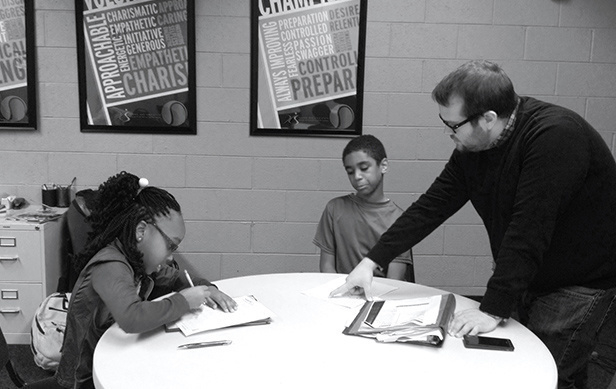 XSTEF offers free tutoring and homework support to XS players from pre-K through 12th grade from 4pm-7pm Monday through Thursday during the academic year, September through May. Support is provided by the University of Chicago Civic Knowledge project.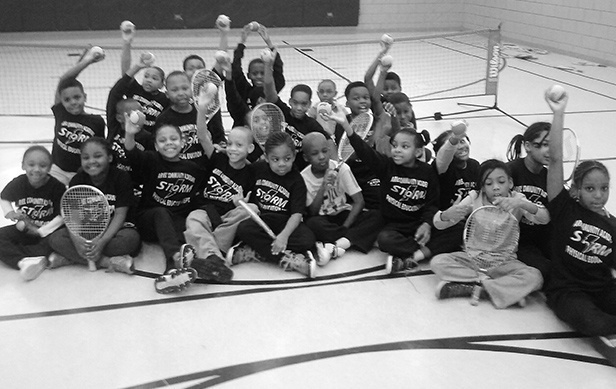 Through the free Tennis XSpress program, XSTEF brings rackets, tennis balls, and portable nets into CPS gymnasiums for in-school beginner tennis programs taught by XS tennis professionals. The Tennis XSpress program currently serves 10 CPS schools throughout Chicago's South Side. Programming is provided to CPS schools free of charge through a generous grant from Ariel Investments.
There is no time for ease and comfort
It is time to dare and endure
Winston Churchill
Center Features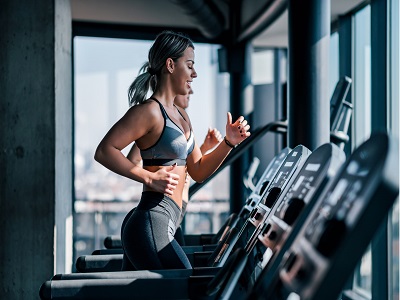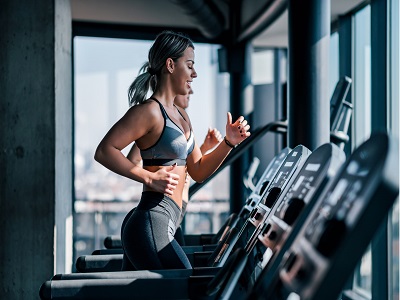 Precor Treadmills
Precor Ellipticals
Precor Adaptive Motion Trainers
Stairmaster
Precor Stationary Bikes
Cardio Studio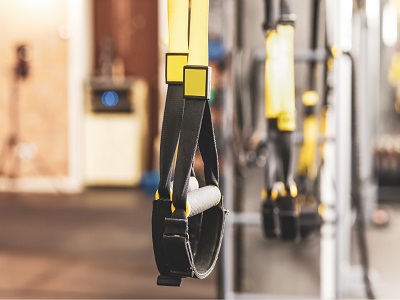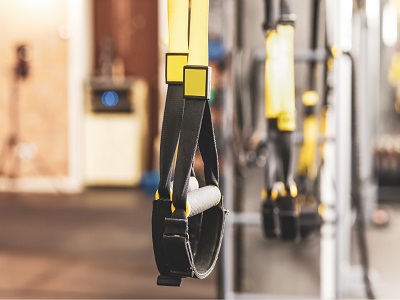 Functional Training Area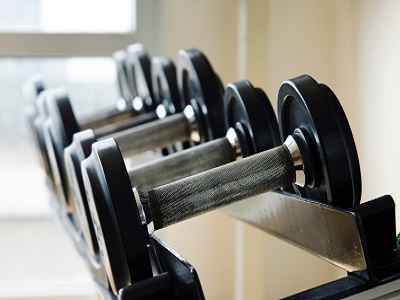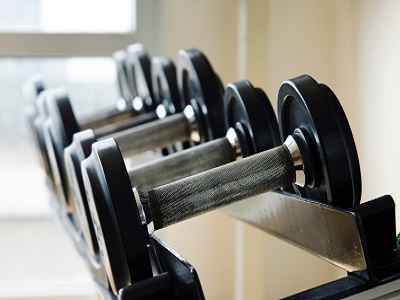 Dumbbells
Bench Rack
Bench Press
Free Weight Area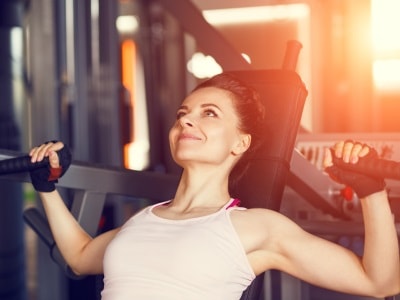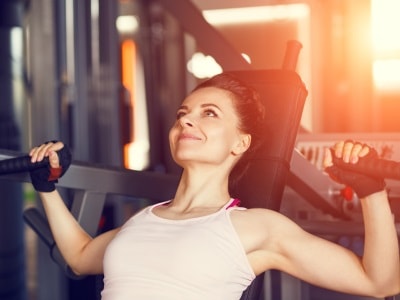 Strength Training
Variable Weight
Targeted Resistance
Selectorized Equipment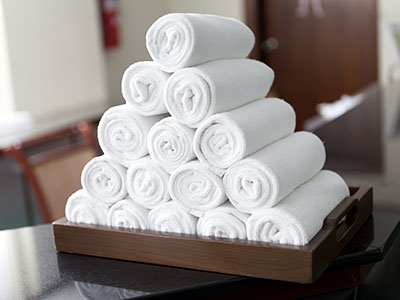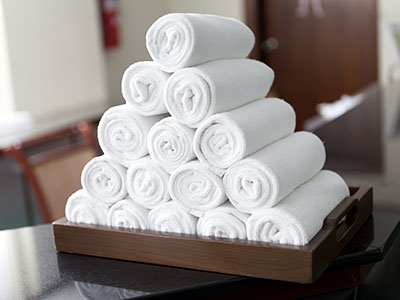 Complimentary
Fresh Towels
Towel Service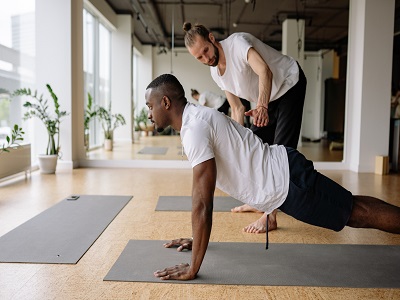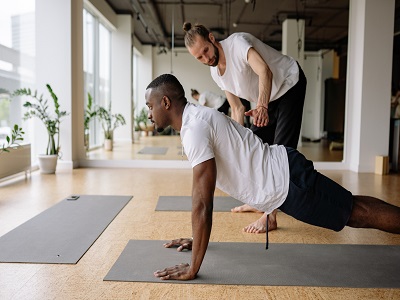 Professionally Certified
Experienced
Certified Health Coaches
Personal Training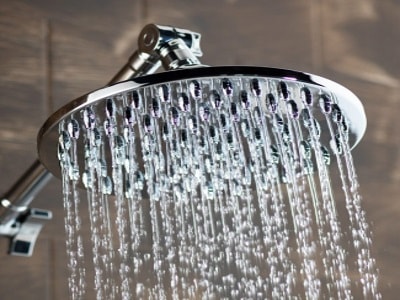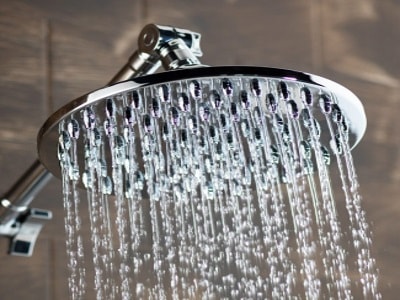 High-End Amenities
Soaps, Conditioners, Lotions
Hair Dryers
Private Shower Stalls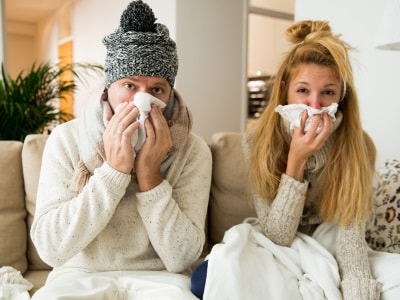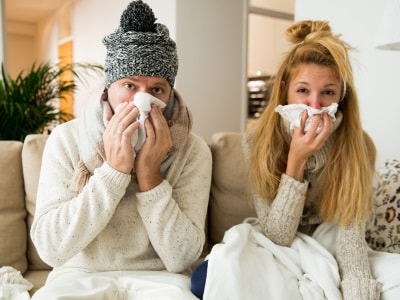 Nurse-Administered
No Registration Required
Flu Shots
Nobody who ever gave his best
regretted it
George Halas
Meet our Instructors
Kamau
President/CEO of XS Tennis and Executive Director of XSTEF
XS Tennis was founded by Kamau Murray in 2005. He is now the President/CEO of XS Tennis and Executive Director of XSTEF. Kamau Murray grew up on Chicago's South Side where he was introduced to tennis in a free after school CPS program. He earned a full tennis scholarship to Florida A&M University, where he also earned his MBA. Kamau also co-coaches professional tennis players such as, Sloane Stephens and Taylor Townsend. Stephens recently earned the Championship title in the 2017 US Open under Kamau's coaching.
Renell
Director of Operations
Clifton
Tennis Professional
"LIFE IS GOOD AS LONG AS THERE IS TENNIS"

Certified: USPTR
Clifton is a native of Montego Bay Jamaica, known for his big left hand serve. Clifton's passion for Tennis began at an young age of 6 years old after following in both of this brother's path. Clifton has 18 years of experience including private and group coaching to all levels from beginner to advanced levels. Cardio Tennis, Certification for Junior Development (10 and under); Drill & Play for adults; USTA Men's Professional Satellite & Future Tournament 2001; Jack Tar Annual Tennis Classic Tournament; Swept-Away Clay Court Tennis Tournament; Manchester Hard Court Tennis Tournament. Clifton's loyalty and dedication continues to demonstrate his integrity in achieving his goal and objectives.
Darrell
Tennis Professional
Malcolm
Tennis Professional
Precious
Tennis Professional
Certified: USPTA, USPTR, PTR
Precious was the 9th born in her family and is a Chicago girl at heart. She enjoys being with her family and friends, traveling, and seeking new outdoor adventures. There is no sport that Precious doesn't appreciate. At XS she is the current 10 & under Tennis Instructor.
Terry
Tennis Professional
A graduate of DePaul University, an ISBE licensed Science Teacher, and PTR Tennis Coach, Terry has a passion for coaching and teaching. Coached by his Father and GBS High School coach Larry Faulkner, he maintained a top 4 Chicago ranking, top 30 Midwest ranking, a National ranking in the 18 and Under's, and achieved 3 straight singles quarterfinal appearances at the Illinois High School State Championships ('95-'97). Coached tennis at Midtown Tennis Club before accepting tennis coaching position at XS Tennis. A big believer in positive thinking, Terry is enthusiastic on and off the tennis court.
Greg
10 and Under Specialist
"Today's truths are tomorrow's building blocks; for tomorrow, we will find a higher truth than we
have found today."

Certified: USPTA
While earning his B.A. in English Language & Literature from Southern University A&M, Greg played on the Men's Tennis team. He was an integral part of the team's three conference championships and many successful placings in NCAA tournaments. Greg uses his liberal arts education and many cultural experiences to develop a unique style of teaching. He hopes that his students develop their own sense of curiosity and thirst for knowledge outside the court. Having served as 10 & Under Director at Five Seasons Cincinnati, Greg comes to XS with a passion for working with the 10 & Under pathway. He was previously a Midtown Chicago tennis pro and facilitated multiple Red Ball training workshops in Cincinnati. Greg is prepared to bring everything he has learned along the way into the fold.
Dempsey
Tennis Professional
Some people want it to happen
Some wish it would happen
Others make it happen
Michael Jordan
Membership Rates and Packages
Individual
Initiation Fee: $125
Free Daily Locker Usage
Complimentary Towels
Full Amenities
Junior
Initiation Fee: $75
Ages 18 and under
Free Daily Locker Usage
Complimentary Towels
Full Amenities
Family
Initiation Fee: $150
Family of Four (+$10 per additional member)
Free Daily Locker Usage
Complimentary Towels
Full Amenities
Tennis
Personal Training Rates
Nutrition and Wellness Packages
Meal Plans
BASIC LEVEL
1 Week: $50
1 Month: $125
3 Months: $300
INTERMEDIATE LEVEL
1 Week: $75
1 Month: $175
3 Months: $400
ADVANCED LEVEL
1 Month: $250
3 Months: $600
Consultations
INITIAL CONSULTATION
60 minute session: $70
FOLLOW-UP CONSULTATIONS
30 minute sessions
IN-PERSON
3 sessions: $135
5 sessions: $215
10 sessions: $400
VIRTUAL
3 sessions: $99
5 sessions: $160
10 sessions: $300
Group Nutrition
Group Nutrition
$75/person
Looking to sharpen your nutrition knowledge and cover "hot" nutrition topics?
Create a group of 2 or more to meet with our dietitian.
Includes four 30-minute sessions (1 per week for 4 weeks).
Those who do not find time for exercise
will have to find time for illness
Edward Stanley
LifeStories
Richard C.
Our featured LifeStory for December 2019
LifeStart gave me my jump start on my health and personal goals I never thought possible.
Ever since enrolling in LifeStart, the friendly staff at 350 N. has motivated me to get back to the fitness level I was at back in the military. The group exercise classes are made to push you, and there is no shortage of challenges or unique workouts incorporated! But along with the challenge comes a lot of positive reinforcement. I come downstairs from work for workouts and have since created a regiment outside of work in preparation for a 10K and eventually a half marathon in 2020. LifeStart gave me my jump start on my health and personal goals I never thought possible. If you are seeking to improve or even reinvent yourself, I highly recommend starting your journey here!
We have many more LifeStories to share. Click
here
to view more stories of LifeStart members that have overcome adversity and reached their health goals!
Do you have a LifeStory to tell? Click
here
to submit your narrative of how you achieved lasting change, for example, by losing weight, building strength, or reaching a health goal. If we feature your story, we'll give you a LifeStart insulated bottle and a LifeStart t-shirt. And we'll enter you in a raffle to win a
free Apple Watch
at the end of the year!
More importantly, your story could inspire thousands of other LifeStart members to supercharge their own efforts to live life well!