Call Us
(312) 236-3292 x107
Join Now!
Online Membership Portal
Full-featured, secure, and guaranteed to keep you connected to your center!
LifeStart offers a unified online membership portal, powered by MindBody Online. Book reservations for any of our classes, sign up for personal or group training, or pick up one of our customized wellness packages. It's all available directly from your laptop or mobile device!
Join 203NLS Today!
Login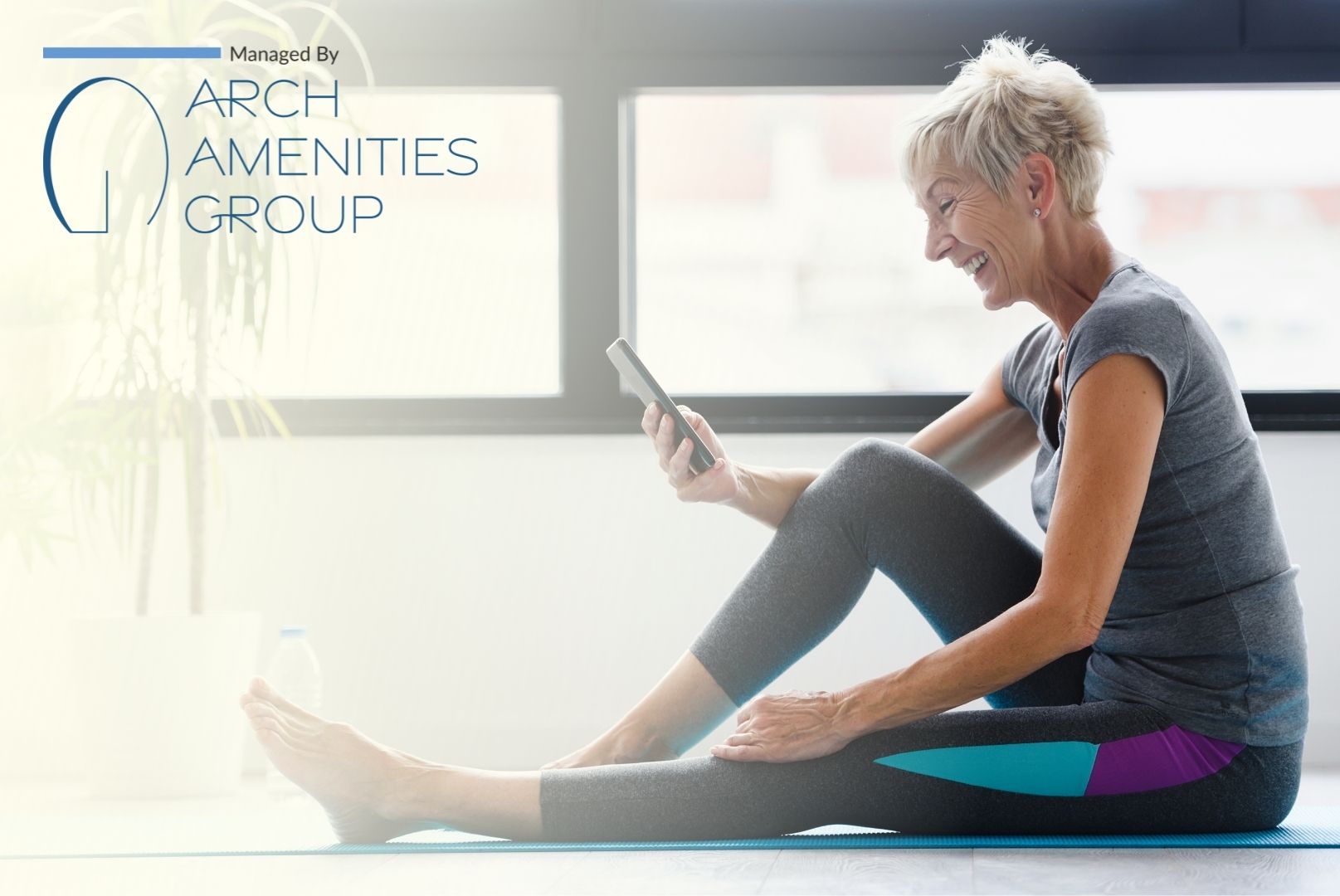 There is no time for ease and comfort
It is time to dare and endure
Winston Churchill
Center Features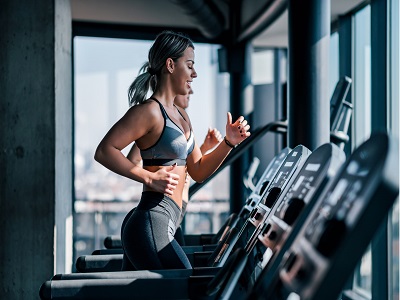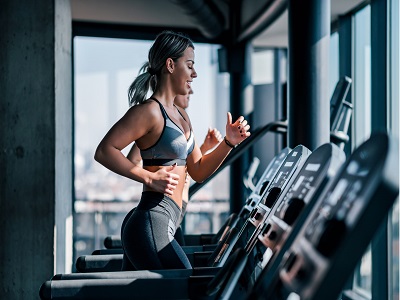 Precor Ellipticals
Life Fitness Treadmills
Concept 2 Rowers
Cardio Studio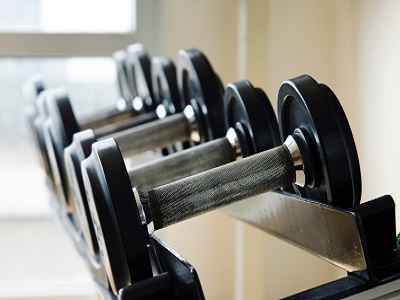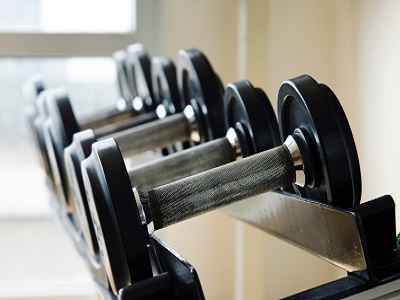 Dumbbells
Bench Rack
Bench Press
Free Weight Area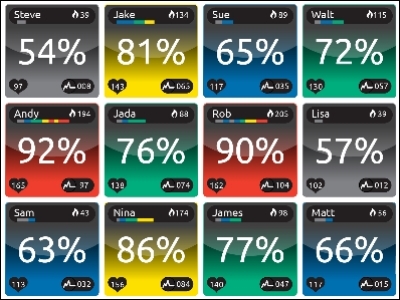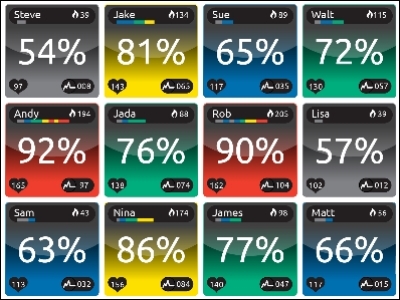 Wearable Device
Social Fitness
Challenges/Leaderboards
MyZone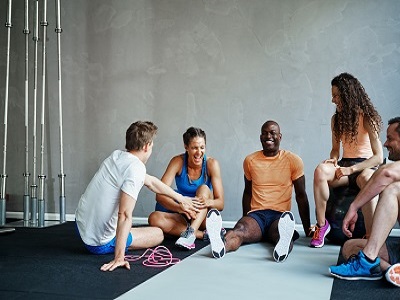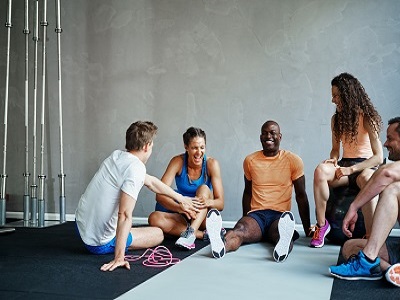 Stability Balls
Regular Classes
Yoga
Group Exercise Studio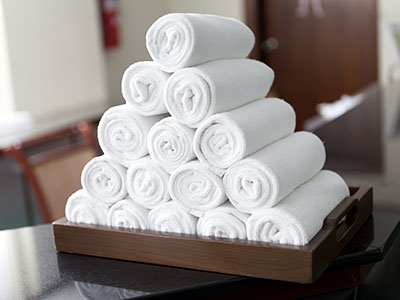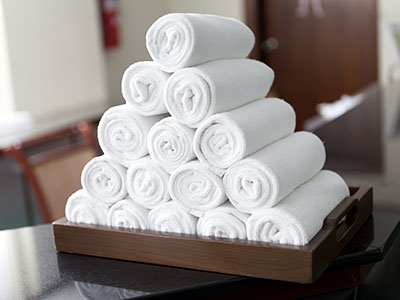 Complimentary
Fresh Towels
Towel Service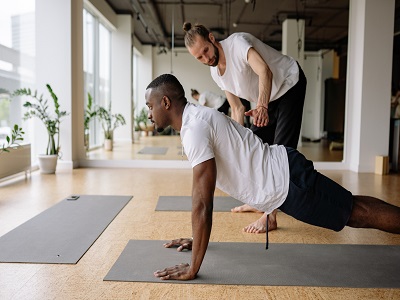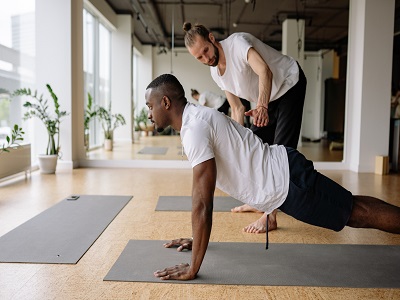 Professionally Certified
Experienced
Certified Health Coaches
Personal Training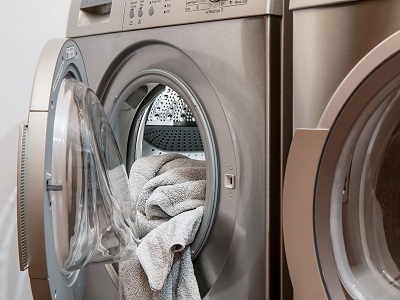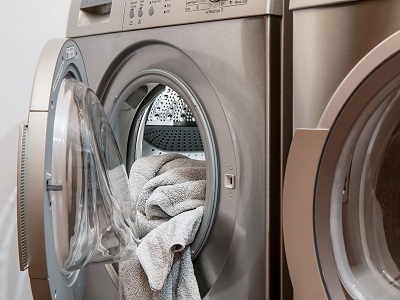 Laundry Loop
Ready Next Day
Laundry Service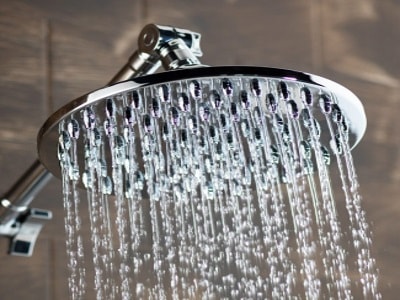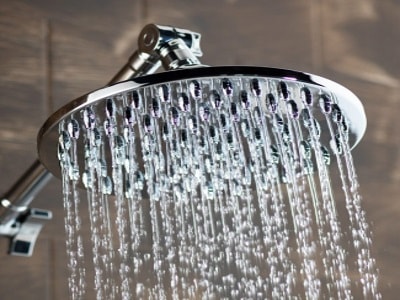 High-End Amenities
Soaps, Conditioners, Lotions
Hair Dryers
Private Shower Stalls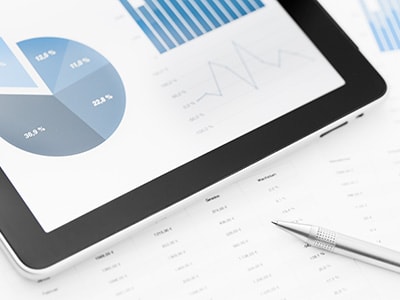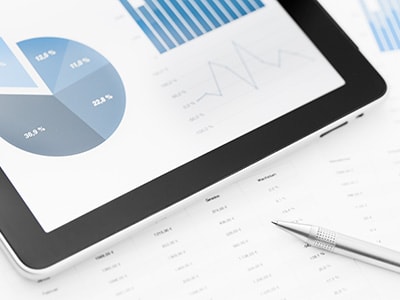 Behavioral Analysis
Positive Outlook
Inspirational Questions
Online Health Possibilities Questionnaire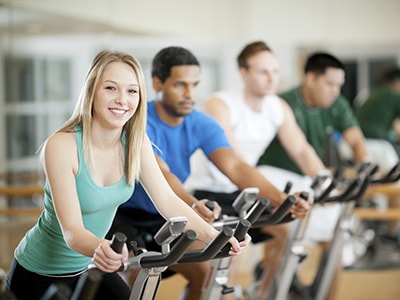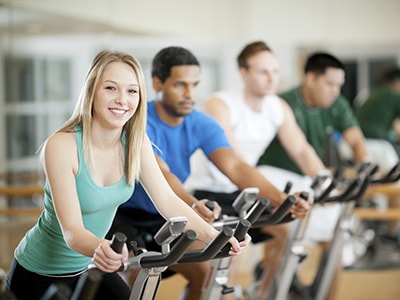 Intraoffice Competitions
Cholesterol Reduction
Race Away the Fat!
Physical Activity Programs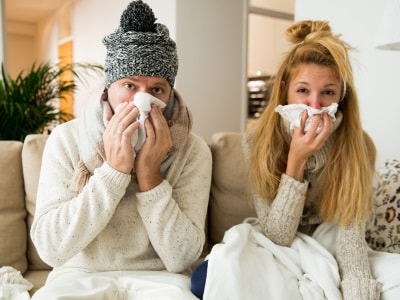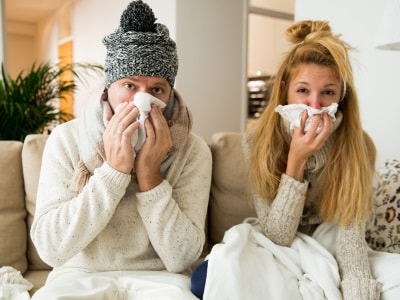 Nurse-Administered
No Registration Required
Flu Shots Free to Attend
Multiple Vendors
Innovative Products
Health Fairs
Nobody who ever gave his best
regretted it
George Halas
Meet our Coaches
Kelly Regan
General Manager
BS Kinesiology/Exercise Science
CPR/ First Aid
Kelly received her Bachelor's degree in Exercise Science from Illinois State University and started her fitness career as an intern with LifeStart. She has always been passionate about health and wellness, and strongly believes that obtaining good health enhances overall quality of life. Kelly develops safe, effective, fun workout programs, and tailors every program to meet the specific needs of each individual. It's time to start making your health your priority!
Grace Iberle
Registered Dietitian
BS Food Science and Human Nutrition
Registered Dietitian Nutritionist
Licensed Dietitian Nutritionist
ACE Certified Health Coach
NASM Certified Personal Trainer
American Red Cross First Aid/CPR/AED
Schwinn Indoor Cycling
Grace believes in a real, whole food approach to nutrition. Food is the fuel for our bodies. It is meant to be enjoyed, not something to constantly be worrying or feeling guilty about. Grace takes a realistic approach in her counseling and encourages a healthy relationship with food. Becoming a healthier you is about making lasting lifestyle changes, one step at a time. Grace loves to cook and test out new recipes. Her passion is playing volleyball. She also loves to travel and practice her Spanish skills whenever possible.
Meet our Instructors
Meredith
Group Exercise Instructor
A native of New Orleans, Meredith moved to Chicago to pursue theatre after graduating with bachelor degrees in theatre and mass communication from Louisiana State University. She began studying martial arts in 2005, receiving her black belt from Degerberg Academy in 2009 and her second degree in 2011. Meredith began teaching martial arts in 2009 and made the move to make group fitness as her fulltime day job in 2011. She has competed nationally and internationally in savate, representing the United States at the Savate World Championships in 2008 and 2010. Meredith brought home gold medals in savate and Chinese continuous sparring as well as a bronze medal in sanda at the 2012 Disney International Martial Arts Festival, and was a finalist in the 2011 and 2012 Chicago Golden Gloves Tournaments. Meredith began studying yoga to help her body recover after fights and to cross-train during races. In addition to kickboxing, she loves teaching yoga, strength and circuit classes. In her free time, Meredith is active in the Chicago theatre scene.
Victoria Cohen is an engineer and Type A exercise enthusiast who discovered yoga 4 years ago as a vehicle for thoughtfulness, awareness, and inner peace.

Victoria believes that precision in yoga can help guide students into the right version of the pose for their body while maintaining structural integrity to gain the maximum physical and emotional benefits that yoga has to offer. She loves the energy that yoga ignites in our souls and values the sense of grounding and calm that come with our practices. She thinks that yoga is a beautiful way to move the body and mind to create new layers of flexibility in all aspects of our lives.
Through inquisitive introspection of the body, mind and breath, Hayley began learning about yoga at 13 years old. The unique benefits of yoga including reduced anxiety, heightened awareness and self contentment drew her closer to a regular practice throughout high school and early college, eventually finding her voice as an instructor and completing my 200hr Yoga Teacher Training with Yogaview (Chicago). Her dynamic vinyasa classes are taught to empower the student, giving them the space to learn their from their practice through positive language, leveled options of difficulty, and reminders to smile and appreciate the process. Hayley highlights the subtle joys in life, which leave her students feeling grateful and refreshed after each class
Sandy
Group Exercise Instructor
ASFA Certified Personal Trainer
ASFA Certified Sports Nutritionist
Sandy has been a celebrity fitness trainer for over twenty years. Training celebrities such as Tyrese, Paul Walker, Usher and Beyoncé. Sandy is also a motivational speaker which enhances his participants to work to their full capacity. Sandy trains a wide range of ages and health backgrounds. Expect to work hard, sweat and gain some knowledge along the way
Some people want it to happen
Some wish it would happen
Others make it happen
Michael Jordan
Membership Rates and Packages
Corporate Rates Available
Personal Training Rates
One-on-One
30-MINUTE SESSIONS
1 session: $40
10 sessions: $380
20 sessions: $700
Introductory package of 5 sessions: $125 (first-time clients only)
Nutrition and Wellness Packages
Meal Plans
BASIC LEVEL
1 Week: $50
1 Month: $125
3 Months: $300
INTERMEDIATE LEVEL
1 Week: $75
1 Month: $175
3 Months: $400
ADVANCED LEVEL
1 Month: $250
3 Months: $600
Consultations
INITIAL CONSULTATION
60 minute session: $70
FOLLOW-UP CONSULTATIONS
30 minute sessions
IN-PERSON
3 sessions: $135
5 sessions: $215
10 sessions: $400
VIRTUAL
3 sessions: $99
5 sessions: $160
10 sessions: $300
Group Nutrition
Group Nutrition
$75/person
Looking to sharpen your nutrition knowledge and cover "hot" nutrition topics?
Create a group of 2 or more to meet with our dietitian.
Includes four 30-minute sessions (1 per week for 4 weeks).
Those who do not find time for exercise
will have to find time for illness
Edward Stanley
LifeStories
Joshua E
Our featured LifeStory for October 2019
I have the tools, the knowledge and the accountability in place to continue to progress to my best possible level of health and fitness.
My story is one of ups and downs. I have struggled with my weight for as long as I can remember. I have had seasons of "victory" where I was able to maintain a reasonable weight for a period of several years; but as of the last 5 years, I had been in the worst shape of my life.

It started after training and competing in a bodybuilding show. I had dieted down from 285lbs down to 218lbs in 5 months. I thought that I had finally conquered being overweight. Unfortunately, as soon as the goal was reached and the competition was over, I reverted back to old habits and within 2 months, I had regained all of the weight. Over the next year, I gained a significant amount of weight (365lbs at my heaviest).
15 weeks ago, with the help and motivation from my Lifestart Center director Colin Brunet, I was able to finally take ownership over my health and fitness! Now, I have been tracking my nutrition, making better food choices in quality and quantity as well as staying active. I get my body composition checked every 4 weeks with Colin, and as of my last appointment, I have lost a total of 45 lbs and 9.1% in 14 weeks. I have officially lost 100lbs total!

The best part is that for the first time in my life, I am in control of my weight. I have the tools, the knowledge and the accountability in place to continue to progress to my best possible level of health and fitness. I'm so grateful for Colin and the entire "Laitram for Life" Lifestart staff.

My advice to the next person? Get yourself on an eating plan and hold yourself accountable. Surround yourself with people pursuing the same goals you are and be accountable to someone who will encourage and educate you. If I can do it, so can you!

We have many more LifeStories to share. Click
here
to view more stories of LifeStart members that have overcome adversity and reached their health goals!
Do you have a LifeStory to tell? Click
here
to submit your narrative of how you achieved lasting change, for example, by losing weight, building strength, or reaching a health goal. If we feature your story, we'll give you a LifeStart insulated bottle and a LifeStart t-shirt. And we'll enter you in a raffle to win a
free Apple Watch
at the end of the year!
More importantly, your story could inspire thousands of other LifeStart members to supercharge their own efforts to live life well!
Center Hours
OPEN
5:30am
to
8:00pm
STAFFED
10:00am
to
2:30pm
OPEN
5:30am
to
8:00pm
STAFFED
10:00am
to
2:30pm
OPEN
5:30am
to
8:00pm
STAFFED
6:00am
to
10:30am
OPEN
5:30am
to
8:00pm
STAFFED
2:30pm
to
7:00pm
OPEN
5:30am
to
8:00pm
STAFFED
10:00am
to
2:30pm