Join Now!
Online Membership Portal
Full-featured, secure, and guaranteed to keep you connected to your center!
Arch Amenities Group offers a unified online membership portal, powered by MindBody Online. Book reservations for any of our classes, sign up for personal or group training, or pick up one of our customized wellness packages. It's all available directly from your laptop or mobile device!
Join Thrive on 8 Today!
Login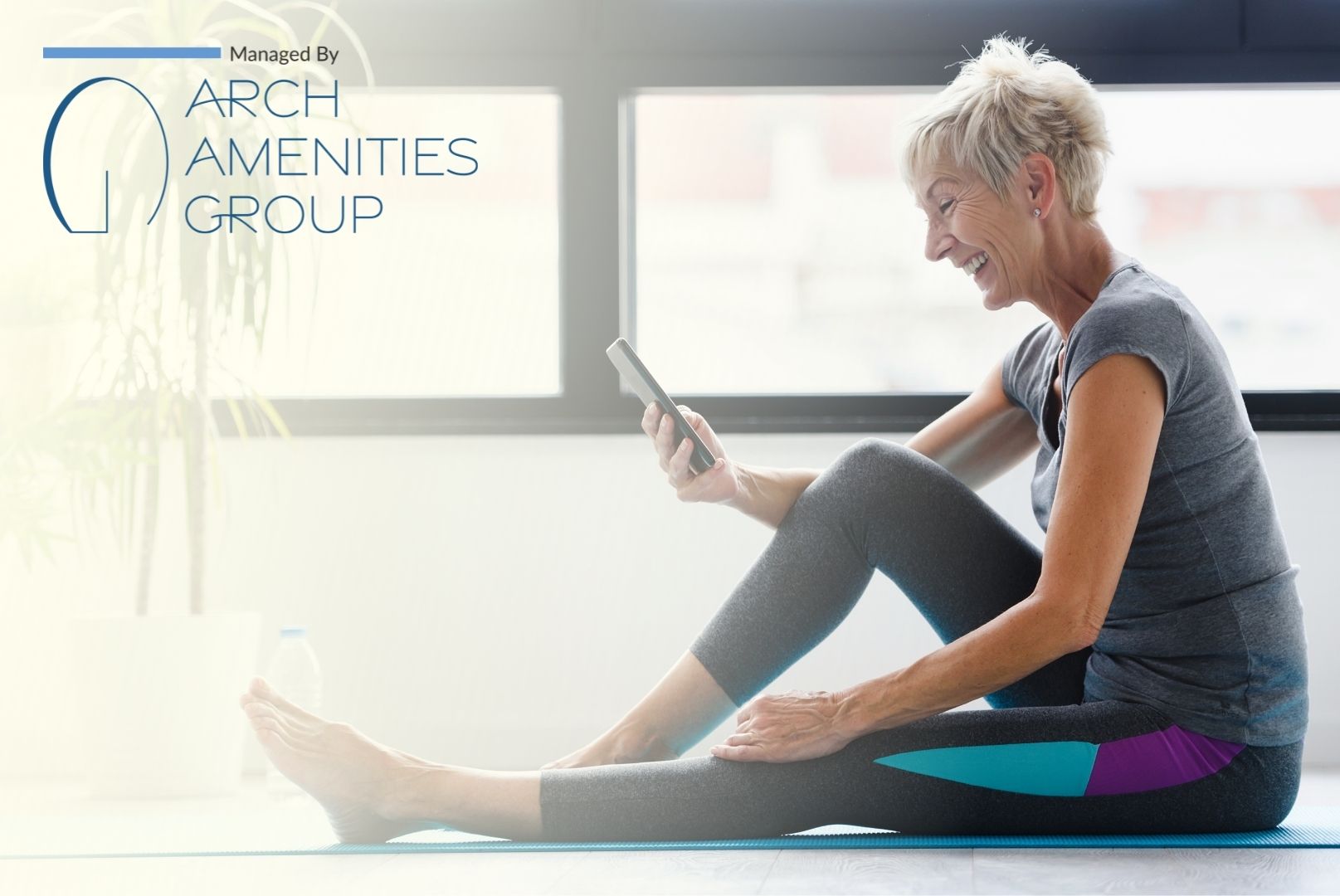 There is no time for ease and comfort
It is time to dare and endure
Winston Churchill
Center Features
Interactive Classes
Live Instructors
Daily Live Rides
Peloton Bikes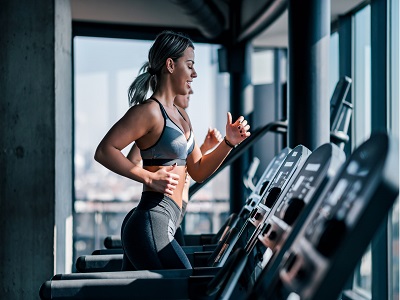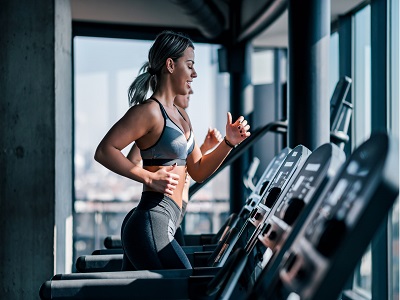 LifeFitness Ellipticals
LifeFitness Treadmills
Cardio Studio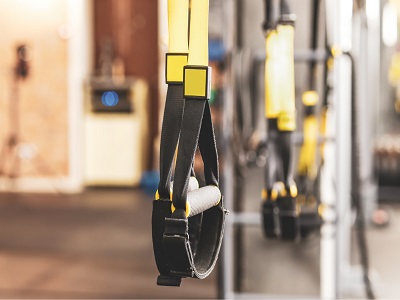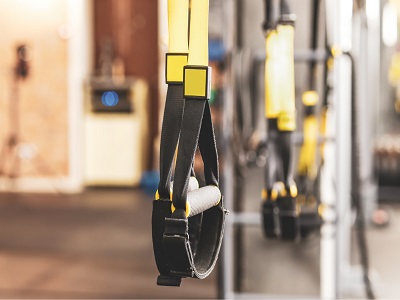 Functional Training Area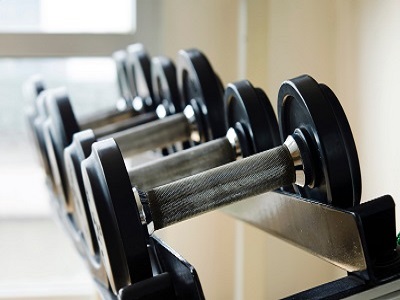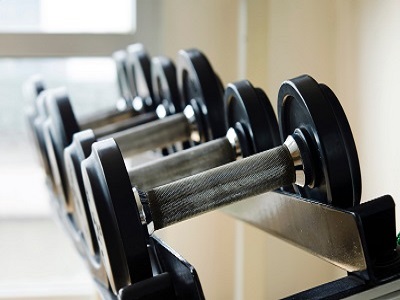 Cable Machine
Smith Machine
Dumbbells
Benches
Free Weight Area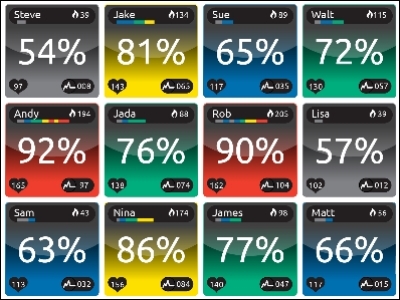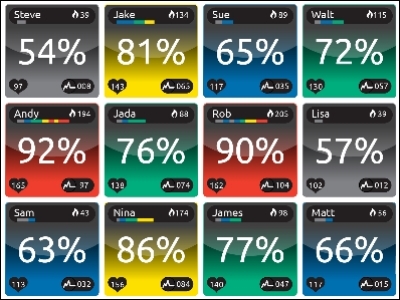 Wearable Device
Social Fitness
Challenges/Leaderboards
MyZone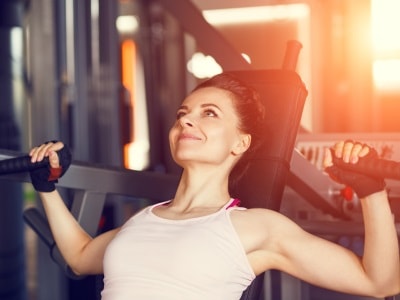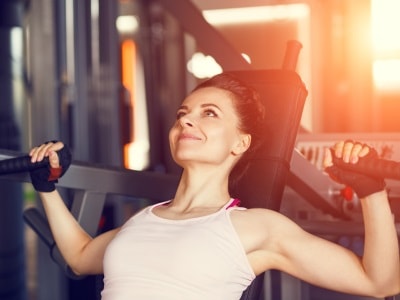 Strength Training
Variable Weight
Targeted Resistance
Selectorized Equipment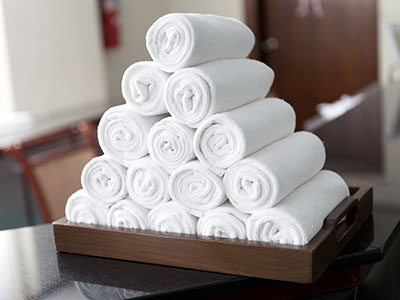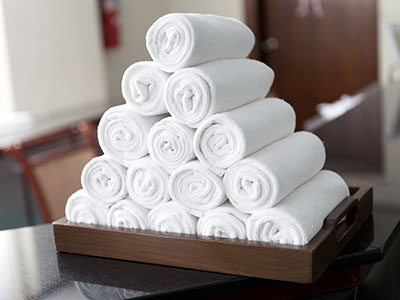 Complimentary
Fresh Towels
Towel Service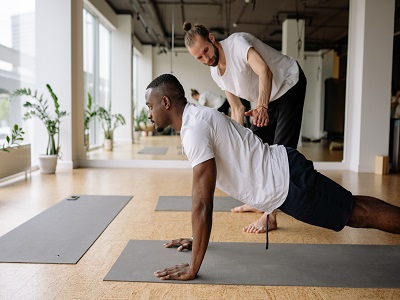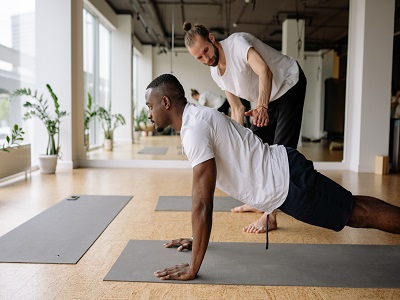 Professionally Certified
Experienced
Certified Health Coaches
Personal Training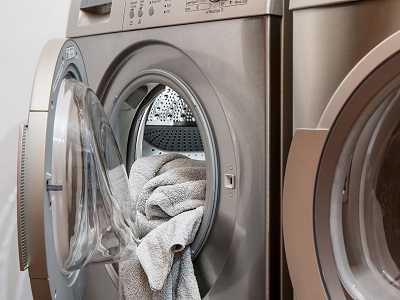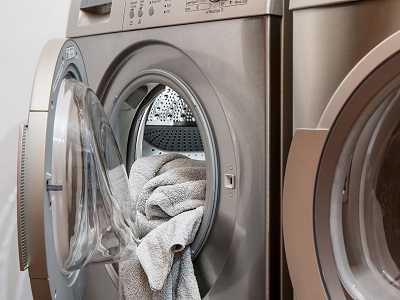 Laundry Loop
Ready Next Day
Laundry Service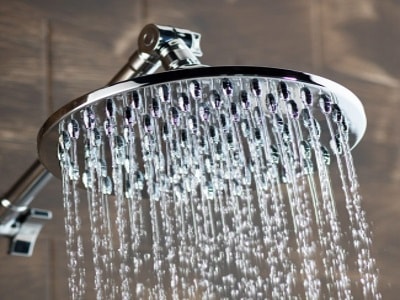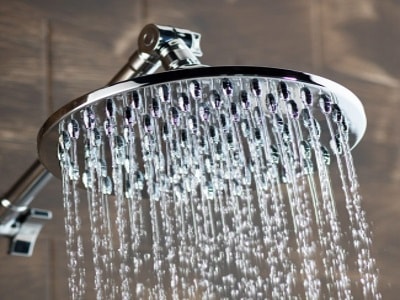 High-End Amenities
Soaps, Conditioners, Lotions
Hair Dryers
Private Shower Stalls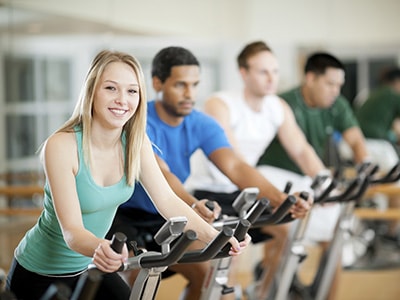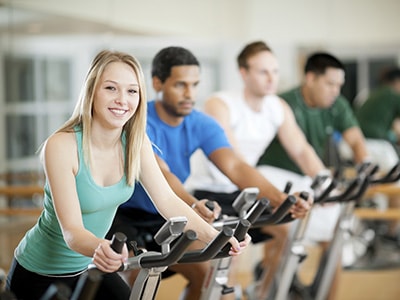 Intraoffice Competitions
Cholesterol Reduction
Race Away the Fat!
Physical Activity Programs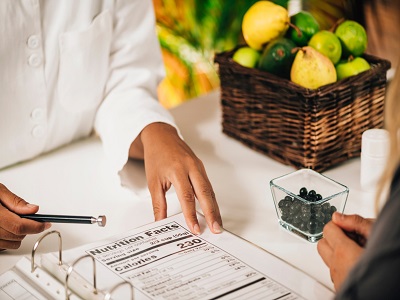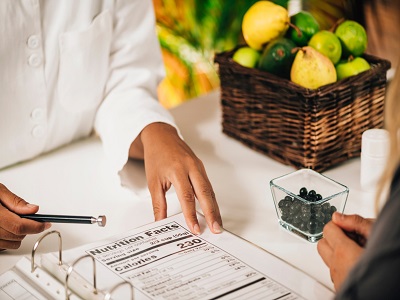 Customizable
Individualized
Registered Dietitian
Nutritional Consultations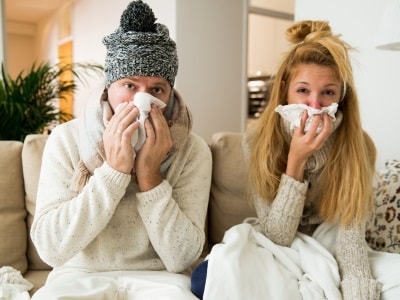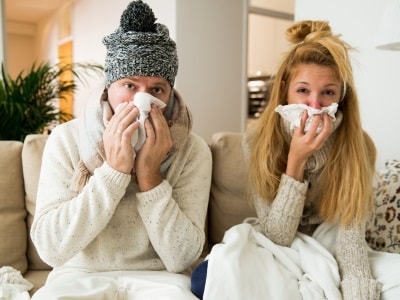 Nurse-Administered
No Registration Required
Flu Shots Free to Attend
Multiple Vendors
Innovative Products
Health Fairs
Nobody who ever gave his best
regretted it
George Halas
Meet our Coaches
Joel Hollingsworth
Fitness Center Director
B.S. Exercise Science
NSCA Certified Personal Trainer
NASM Certified Behavioral Change Specialist
American Red Cross First Aid/CPR/AED



Joel believes that proper exercise is the most effective way to promote wellness, strength, and longevity. After seeing the beneficial effects of exercise by competing in strength and conditioning programs for high-school athletics, he chose to build on that knowledge and pursue a degree in exercise science at Illinois State University. Through college coursework and a senior internship working in cardiac rehabilitation at Northwestern Memorial Hospital, he joins the LifeStart team eager to help club members push themselves every day to reach their fullest potential. In his free time he enjoys playing basketball, attending concerts, and spending time with his family and friends.
Amelia Belmonte
Dietitian Nutritionist
Registered Dietitian Nutritionist
Licensed Dietitian Nutritionist
Amelia is a Registered Dietitian passionate about helping others build their food confidence. Her food philosophy revolves around finding ways to include favorite foods in a balanced approach that provides a sustainable, and positive relationship to food and our overall wellness. Helping others through nutrition counseling has become one of her favorite aspects of this profession. During a nutrition session with Amelia, you can expect to find and make goals that transcend the desire to see a certain number on the scale. She emphasizes that there are so many topics to discover in the world of nutrition! Outside of being a dietitian, Amelia loves to explore new workouts and activities. Her most recent exploration has been beginning tennis lessons! Otherwise, Amelia is out exploring the city, new restaurants, gardening or sneaking in a couple of hours to go enjoy the lakefront.
Heat Map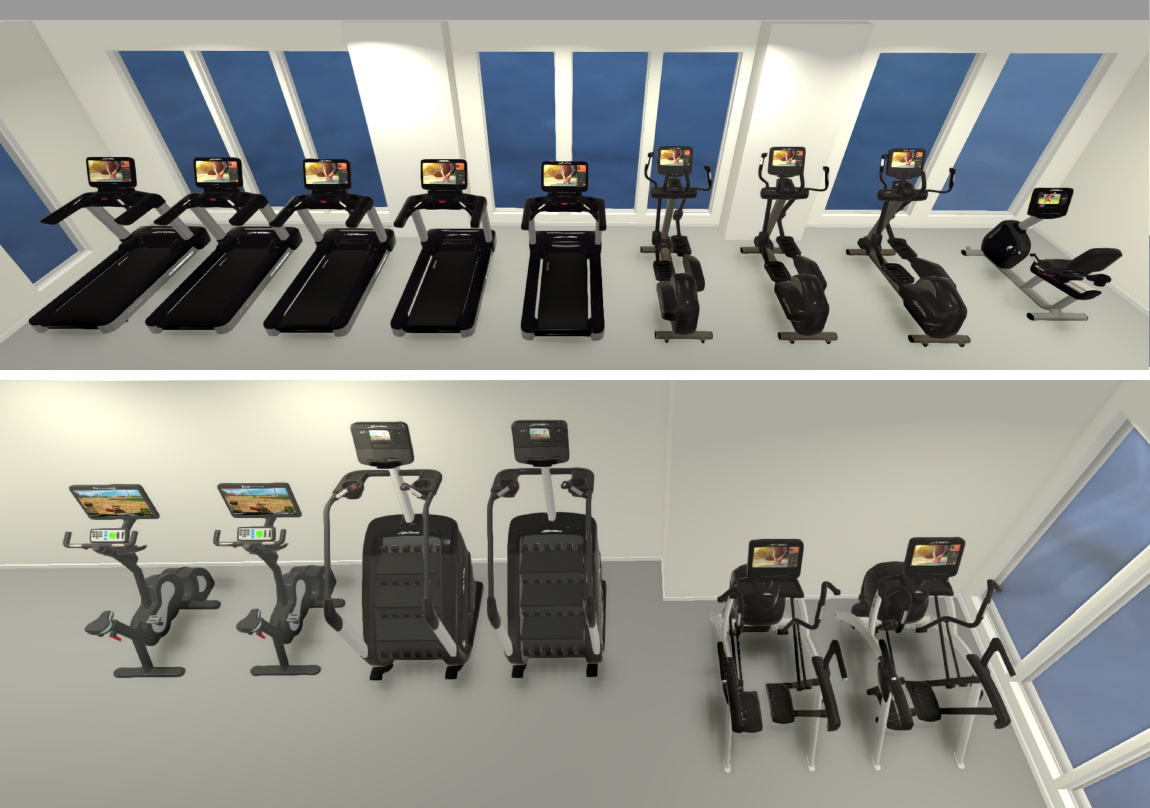 Last updated at
4:12:35pm on 02/06/2023


0:00



0:00



0:00



0:00



0:00



0:00



0:00



0:00



0:00



0:00



0:00



0:00

Some people want it to happen
Some wish it would happen
Others make it happen
Michael Jordan
Membership Rates and Packages
Core Membership
Initiation Fee: $100
Daily Guest Fee: $15
Permanent Locker &Laundry Service: $30/month
Free Daily Locker Usage
Complimentary Towels
Full Amenities
Thrive Membership
Unlimited Group Training Sessions
Initiation Fee: $100
Daily Guest Fee: $15
Permanent Locker & Laundry Service: $30/month
Free Daily Locker Usage
Complimentary Towels
Full Amenities
ELITE Membership
10 Monthly One-on-One Training Sessions
Initiation Fee: $100
Daily Guest Fee: $15
Permanent Locker &Laundry Service: $30/month
Free Daily Locker Usage
Complimentary Towels
Full Amenities
Personal Training Rates
One-on-One
30-MINUTE SESSIONS
1 session: $50
10 sessions: $420
20 sessions: $760
Introductory package of 5 sessions: $175 (first-time clients only)
45-MINUTE SESSIONS
1 session: $65
10 sessions: $600
20 sessions: $1120
Nutrition and Wellness Packages
Meal Plans
BASIC LEVEL
1 Week: $50
1 Month: $125
3 Months: $300
INTERMEDIATE LEVEL
1 Week: $75
1 Month: $175
3 Months: $400
ADVANCED LEVEL
1 Month: $250
3 Months: $600
Consultations
INITIAL CONSULTATION
60 minute session: $70
FOLLOW-UP CONSULTATIONS
30 minute sessions
IN-PERSON
3 sessions: $135
5 sessions: $215
10 sessions: $400
VIRTUAL
3 sessions: $99
5 sessions: $160
10 sessions: $300
Those who do not find time for exercise
will have to find time for illness
Edward Stanley
Center Hours
Open
5:00am
to
7:00pm
Staffed
10:30am
to
3:30pm
Open
5:00am
to
7:00pm
Staffed
10:00am
to
2:30pm
Open
5:00am
to
7:00pm
Staffed
10:30am
to
3:30pm
Open
5:00am
to
7:00pm
Staffed
10:00am
to
2:30pm
Open
5:00am
to
7:00pm
Staffed
10:00am
to
2:30pm